A Court of Mist and Fury by Sarah J. Maas
Series: A Court of Thorns and Roses #2
Published: Bloomsbury USA Childrens on May 3rd 2016
Genres: Action & Adventure, Dating & Sex, Depression & Mental Illness, Epic, Fantasy, Fantasy & Magic, Fiction, High fantasy, Love & Romance, New Adult, Retelling, Romance, Young Adult
Pages: 624
Format: Hardcover
Source: Purchased
Going into this novel, I already had extremely high expectations, partly because I really enjoyed A Court of Thorns and Roses, and also because of the hype that surrounded this book. Yet somehow, Sarah J. Maas managed to exceed my expectations and completely blow me away. If you thought A Court of Thorns and Roses was good, you're in for a treat.
The novel takes place after Feyre has survived Amarantha's tests and clutches. Although she has inherited powers of the High Fae, Feyre's heart remains human, and she battles internally with her guilt for what she had to do in order to save the people of the Spring Court. Despite returning to the Spring Court with Tamlin, she hasn't forgotten her bargain with Rhysand, High Lord of the Night Court. Trouble looms ahead and Feyre just might be the key to stopping it, that is, if she's able to utilize her newly inherited gifts, mend her wounded soul, and work to shape her future; the future of a world torn in two.
In the first novel, I felt that some of the plot choices seemed out of place and odd, and it moved quite slow for me. But I now realize that these choices weren't out of place at all, but rather a stepping stool for the plot of the second novel. A Court of Mist and Fury (ACOMAF) was really a game-changing novel for this series. Maas' writing has improved substantially throughout the course of both novels. Even with the hefty page count, nothing in the novel felt unnecessary or out of place. Despite the complexity of the plot, Maas managed to have a seamless flow throughout the entire novel.
The plot twists and different conflicts that were introduced throughout the novel is what really hooked me in, and trust me, you will get hooked in. The character development in this novel is also done exceptionally well. In ACOMAF, readers really get to know the characters, all of their little quirks and secrets which I really enjoyed because it was very revealing of the character's motivations and actions.
Feyre is a very strong female character. She is not only physically strong which we see with her skillful hunting as well as her utilization of her newly inherited powers. She's also extremely strong emotionally, which we see through her battle with mental illness. I really enjoyed how Maas kept Feyre's character very real for what she goes through. Despite having the powers of the High Lords, Feyre is fundamentally human, and that definitely shows throughout the novel. She doesn't pretend to know what she's doing and doesn't do everything for the sake of being a hero or to be selfless. Readers see Feyre get angry, be selfish, be hopeless; be real.
I have loved Rhysand since the first novel, and now I love him even more. In the first novel he was very arrogant and sly, and some may say that he was easy to hate. However his intentions were always good. In ACOMAF, readers are introduced to the real Rhysand who is completely different from the character that readers were introduced to in the first novel.
One of my favourite things about this series is Maas' integration of mental illness. Feyre's internal struggle with depression at the end of A Court of Thorns and Roses, and her battle with PTSD in A Court of Mist and Fury is so raw and adds to Maas' credibility as an author. I really liked how even though this is a fantasy novel, Maas is able to depict Feyre as what she truly is; human. Her PTSD made her so much more dynamic as a character and added to her character development, as well as the complexity of the novel.
Don't even got me started on the case of the feels that I experienced the entire novel. There were a couple shed-a-tear moments, plenty of laugh-out-loud moments, and a surplus of chest clutching and feeling like I'm being stabbed repeatedly. Maas has done an incredible job with this novel. A Court of Mist and Fury has become my favourite young adult novel that I've ever read and I can't recommend it enough. I can't wait for the third and final instalment, set to release this May.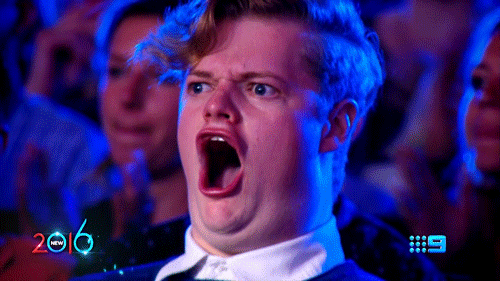 Rating
| | |
| --- | --- |
| Characters | ★★★★★ |
| Plot | ★★★★★ |
| Writing | ★★★★★ |
| Pacing | ★★★★★ |
| Overall | ★★★★★ |